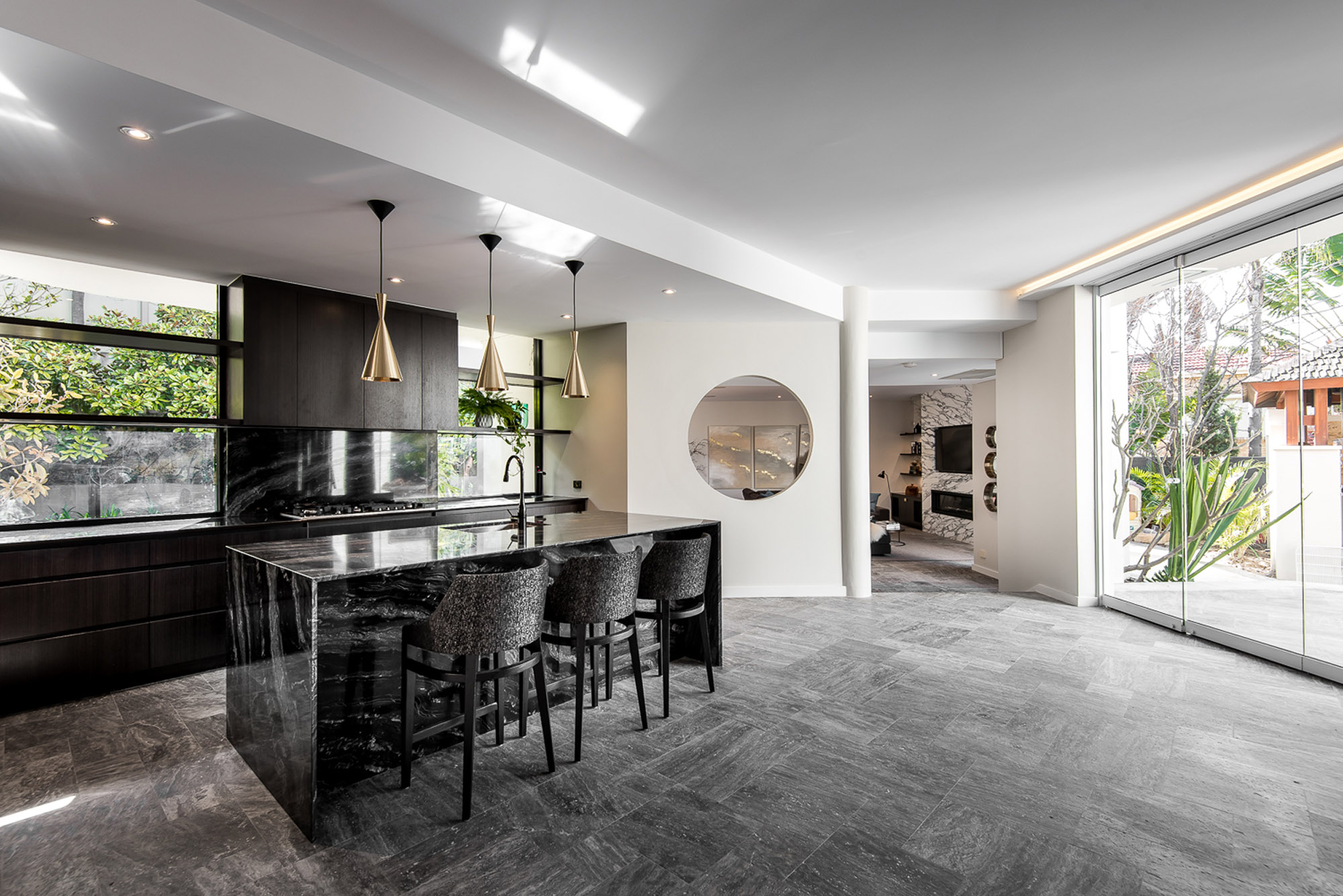 September 24, 2020
Not Happy With Your Kitchen? Everything You Need to Know About Kitchen Renovations in Perth
Does your kitchen feel a bit confined or outdated? Or maybe you're selling your property soon and wish to raise its value? These are just a few signs that it could be time for a kitchen renovation. If you're considering a kitchen renovation in Perth, we've compiled a list of everything you need to know about kitchen renovations, and which signs show it might be time for you to take the plunge and create your dream looking kitchen space.
Signs You Might Need a Renovation
Your kitchen Surface is becoming difficult to clean
As your kitchen benchtops age, it becomes harder and harder to keep neat and tidy and maintain a shine or matte finish. New surfaces like our porcelain kitchen benchtops are designed to be easy to clean and maintain, with the added benefit of being highly durable and heat and fire resistant.
Cracks in the benchtop
Sometimes cracks can be small and hard to notice, but these cracks are a sure sign that your kitchen is aging and that it might be time to upgrade your cracked benchtop to an aesthetically pleasing and functional kitchen benchtop.
Selling soon? Let the kitchen close the deal
The kitchen space is often one of the main places potential buyers are going to look at when searching for their dream home, and an aging kitchen space is not at the top of the list. At Bravvo we have years of experience and are experts in kitchen installations. We offer a wide range of quality stone materials to allow your kitchen to stand out. Why not enhance your kitchen with a natural or engineered stone or porcelain benchtop?
A new kitchen can reignite your passion for cooking
An old and messy cooking space often leads to lack of proper care, clutter, and an overall absence of desire to cook at home. If you find you are eating out more often than cooking at home it may signal that it's time to revitalize your kitchen and also renew your passion for cooking in a space that makes you want to utilise.
Things to consider first
Budget
Remodelling your kitchen can be costly; therefore it is important to set a realistic budget. Extensive kitchen renovations often end up costing more than people expect, therefore starting with a conservative budget allows for extra costs as that extra safeguard in case you were to go over budget. We will happily recommend suitable stones to suit your budget, whether high or low.
Functionality is important
It's easy to forget functionality when planning a kitchen renovation; many people either overestimate or underestimate the space available, or not think of the possibilities available to them. For example, do you have an empty space in the middle of your kitchen? Depending on the size, why not fill the gap with a porcelain or natural stone island. This is functional, stylish, and very on trend. Or, worried about your tiles becoming a mess while cooking? Think of a stone splashback, easy to clean and super functional.
Make sure it is high quality and built to last
If you're going to spend money on a kitchen renovation, it's important that it not only looks great, but that it's also built to last. At Bravvo, our porcelain and natural stone kitchen benchtops are not only aesthetically pleasing, but also incredibly durable and long lasting making it a worthwhile investment towards your property. Take a look at our product gallery to see a few examples of our products and how they could make your dream kitchen a reality.
Think it might be time to renovate? Choose quality and peace of mind
If you're looking for the best kitchen benchtops Perth has to offer, you can trust Bravvo to provide you with a flawless finish. With Bravvo, you will finish on time and with the perfect kitchen.
We make our many years of experience and knowledge available to a wide range of customers along with some of the finest stone and porcelain products the world has to offer.
We want to make sure that our clients are completely satisfied at the end of every job, which is why we pride ourselves on being Perth's leading stonemason.
If you're ready to have your kitchen benchtop, splashback or cladding done to your dream kitchen, contact us today on (08) 9249 5646 to discuss your renovation requirements or get a quote.